Remember all the fun we had last year? Just in case you forgot (you probably didn't), here are 16 reasons to renew your membership this year.
1. Networking

Because who doesn't love new friends?
2. Free lunch at monthly membership meetings
No further explanation needed.
3. Expert speakers from a variety of backgrounds
Our monthly meetings are more inspiring than Beyoncé.
4. Discounted admission to all SocMe social events
You bring yourself. We'll bring the party.
5. Social tips and strategies
You can't know everything there is to know about social, right?
6.  Voting privileges
You (don't) gotta fight, for your right, to vote.
7. Something awesome for your résumé and LinkedIn profile
There is nothing wrong with a little self-promotion.
8. Leadership opportunities
You're kind of a big deal.
9. Access to resources and continued professional development
Workflow all day, every day.
10. Stay up-to-date on the latest social trends
Have you heard of Peach—the newest social app? Didn't think so. We'll teach you.
11. Camaraderie with fellow SocMe'ers
#squadgoals
12. Coastal Social
It's the premier social conference of the Gulf Coast. And it's awesome. And you'll get a discount to attend.
13. Job postings
We get the inside scoop and lucky for you, we like to share.
14. A break from the office
Because sitting at your desk all. day. long. is overrated.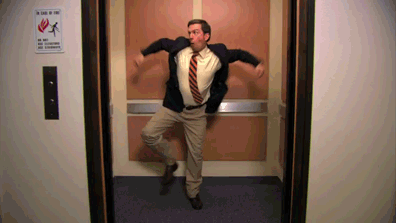 15. We're cool (and fun)
This could have gone unsaid, but back to that whole self-promotion thing…
16. Affordable
We're like the value meal of professional associations.
So, what are you waiting for? Renew today! (And join us Thursday, Feb. 18, for our first meeting of 2016. RSVP here.)